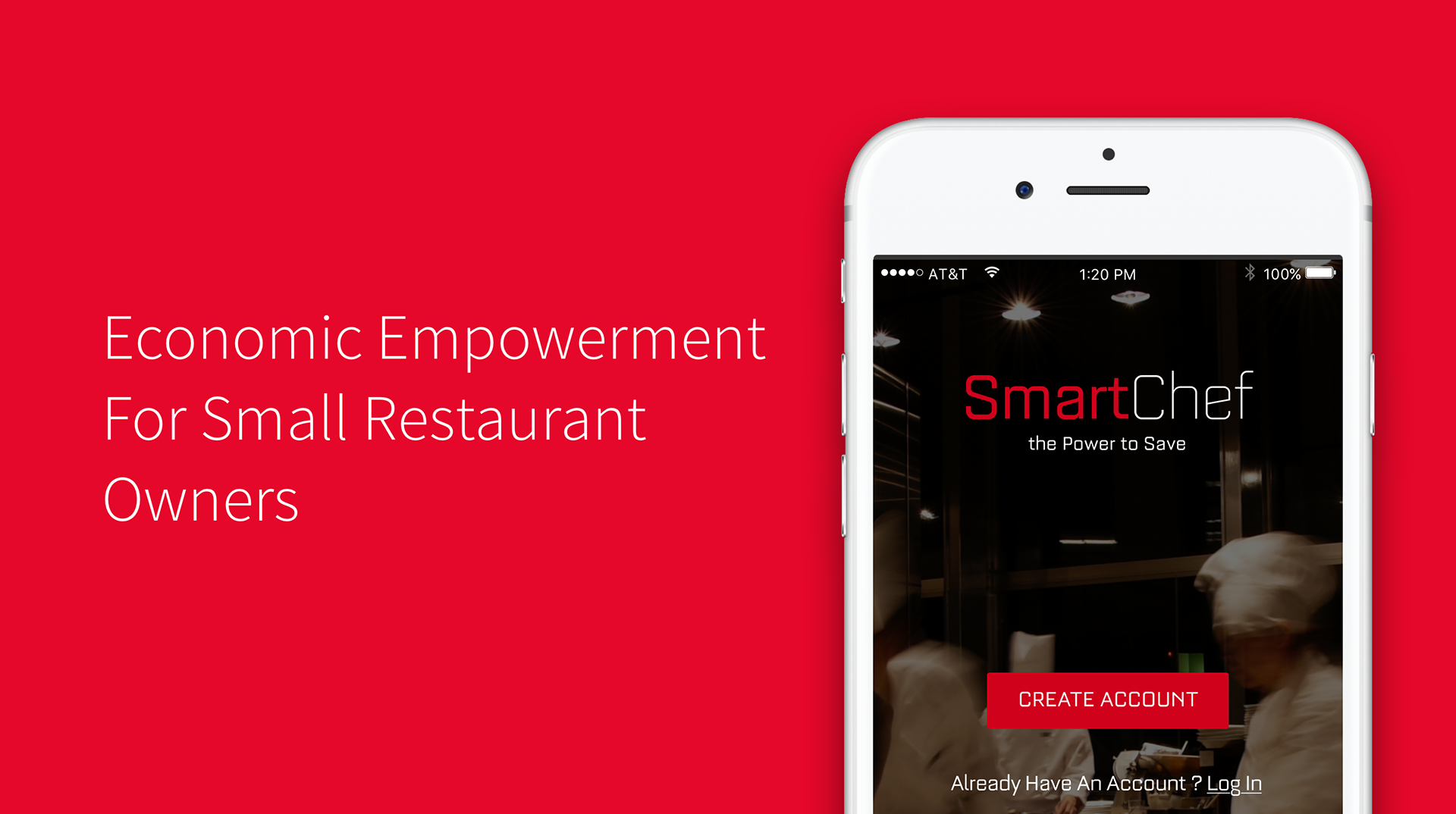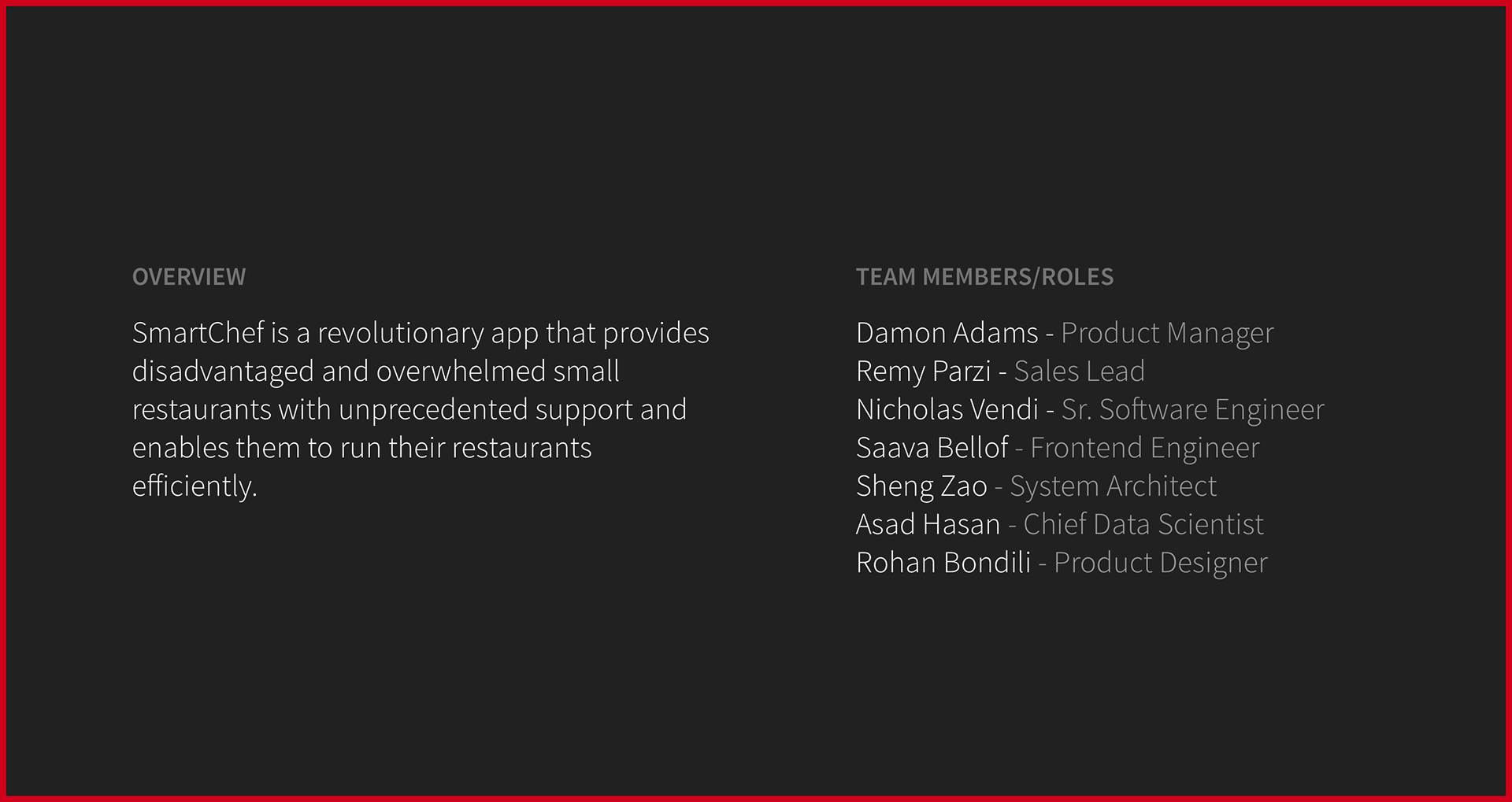 Our Process - Discover Pain Points, Create Hypothesis & Measure Results
We started with a design sprint learning about the operating environment. We went on-ground observed the daily processes that were established. We asked the chefs and owners what sort of information is key to their daily smooth operations, we asked challenges they faced and what would they fix immediately if they were given a magic wand. This rigorous design sprint helped us in empathizing, scoping and prioritizing our solution. Post our synthesis, we started with whiteboard mockups of customer journeys, identified user flows and low-fidelity prototypes to test our concepts and used Hi-Fi prototypes to place them in the hands of our customers for continuous testing. 
Pain Point One - Managing Invoices
Managing paper invoices was one the biggest hassles for all restaurants. It led to unpleasant environments between workers and overflowing file cabinets. We decided to tackle this issue by digitizing invoices.Now all restaurants can upload invoices instantly, access anytime, anywhere, search historical invoices quickly, export digitized text versions and share invoices within their team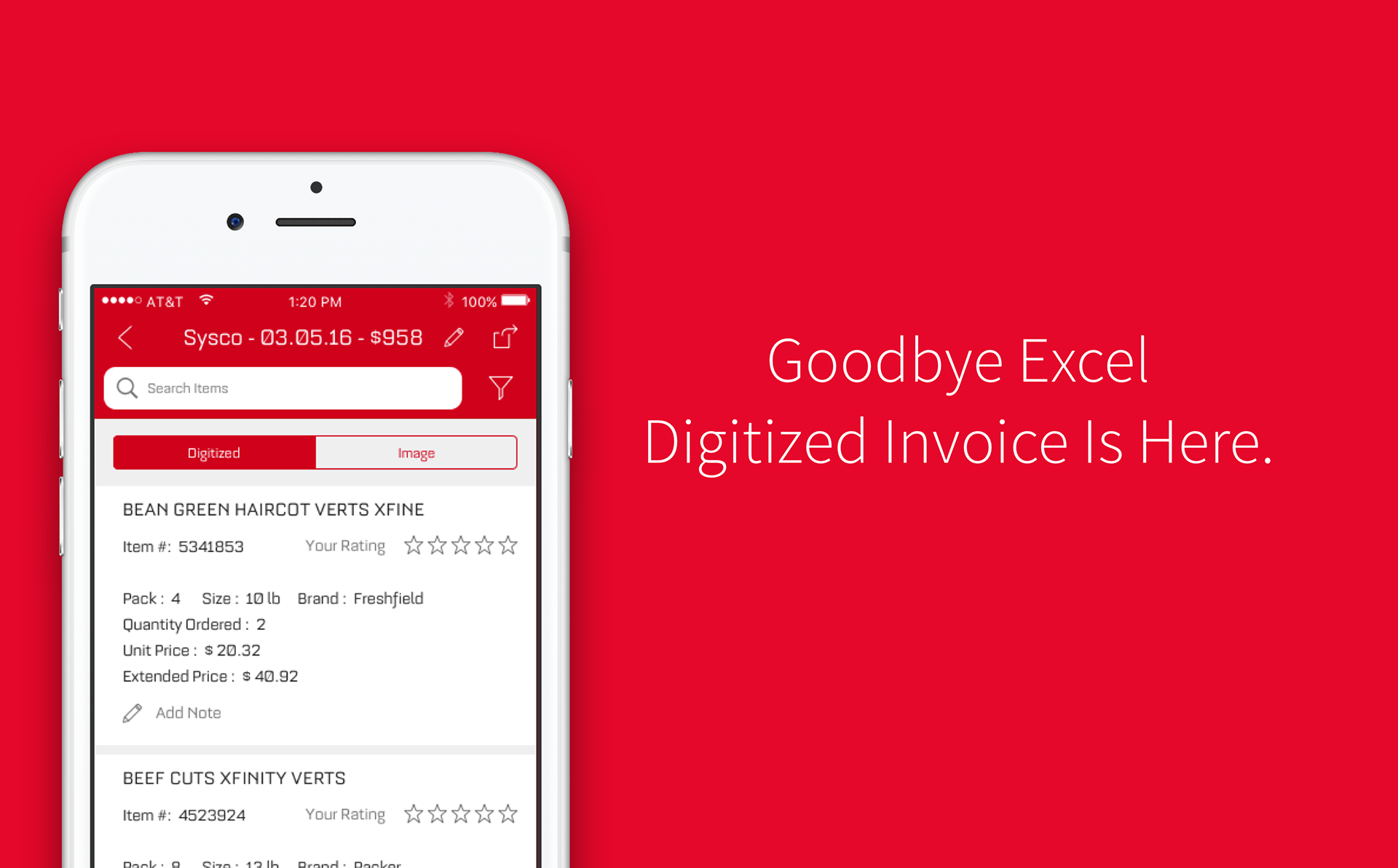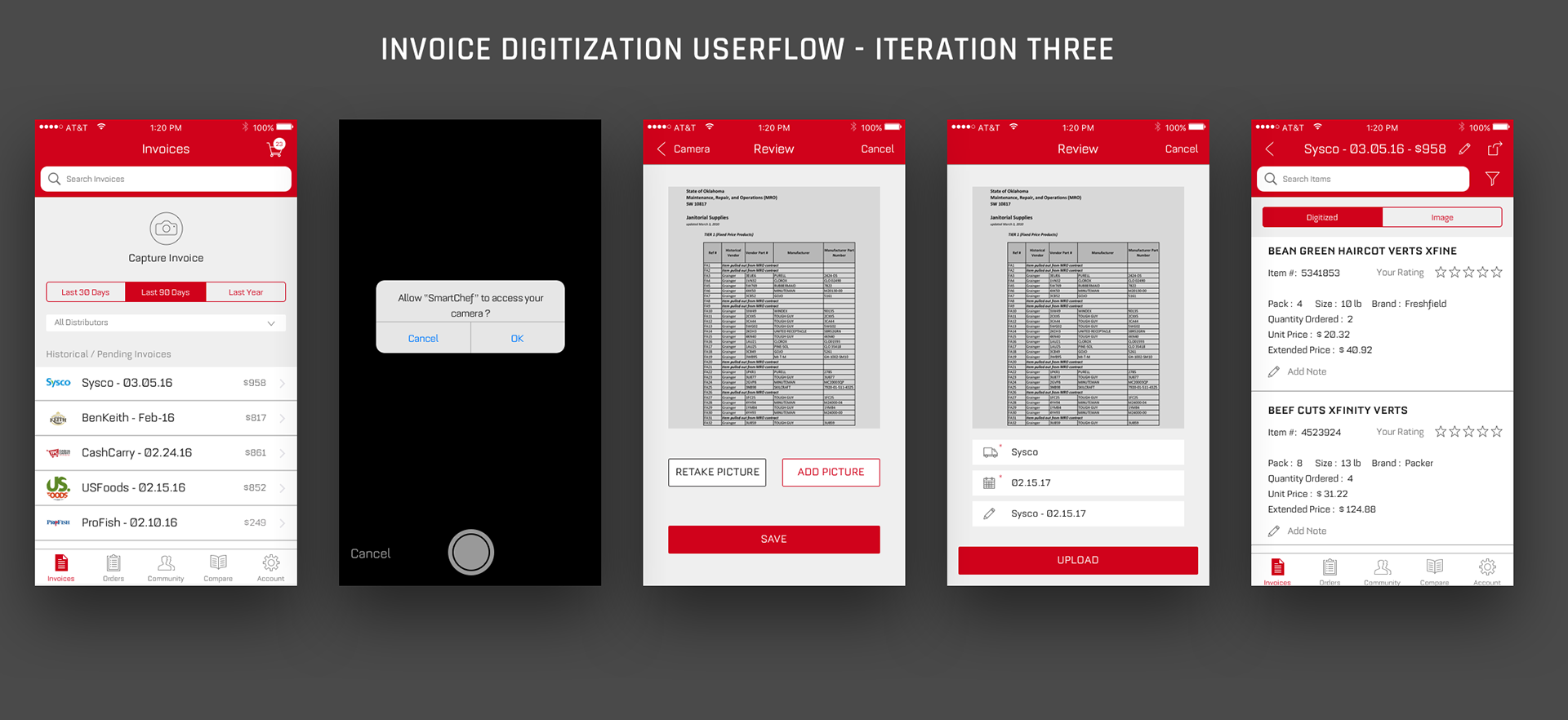 Pain Point Two - Not Knowing What's The Fair Market Price For Purchasing Inventory 
New restaurant owners had no knowledge of what price to pay for their goods. They had to trust sales rep and hope that they were getting the best price. We decided to reserve engineer the price each restaurant should pay based on their purchasing volume and cuisine from the invoices we digitized. Now we were able to put true pricing information directly into the hands of Chefs, Managers, and Owners. With the digitized knowledge, restaurants got the most value for every dollar. They were also able to view product price ranges, browse all community-sourced vendor's catalog, compare similar items and find alternative products.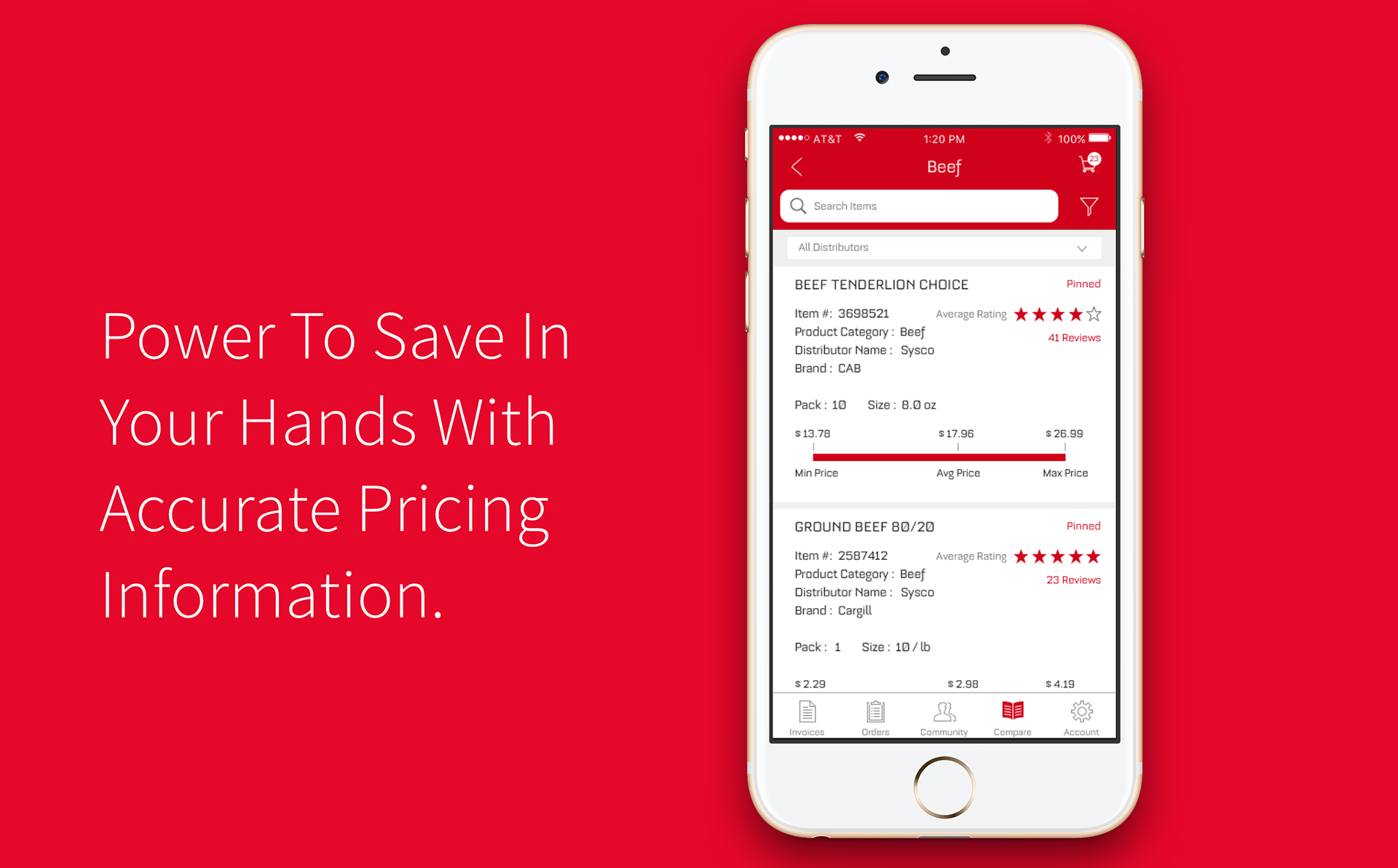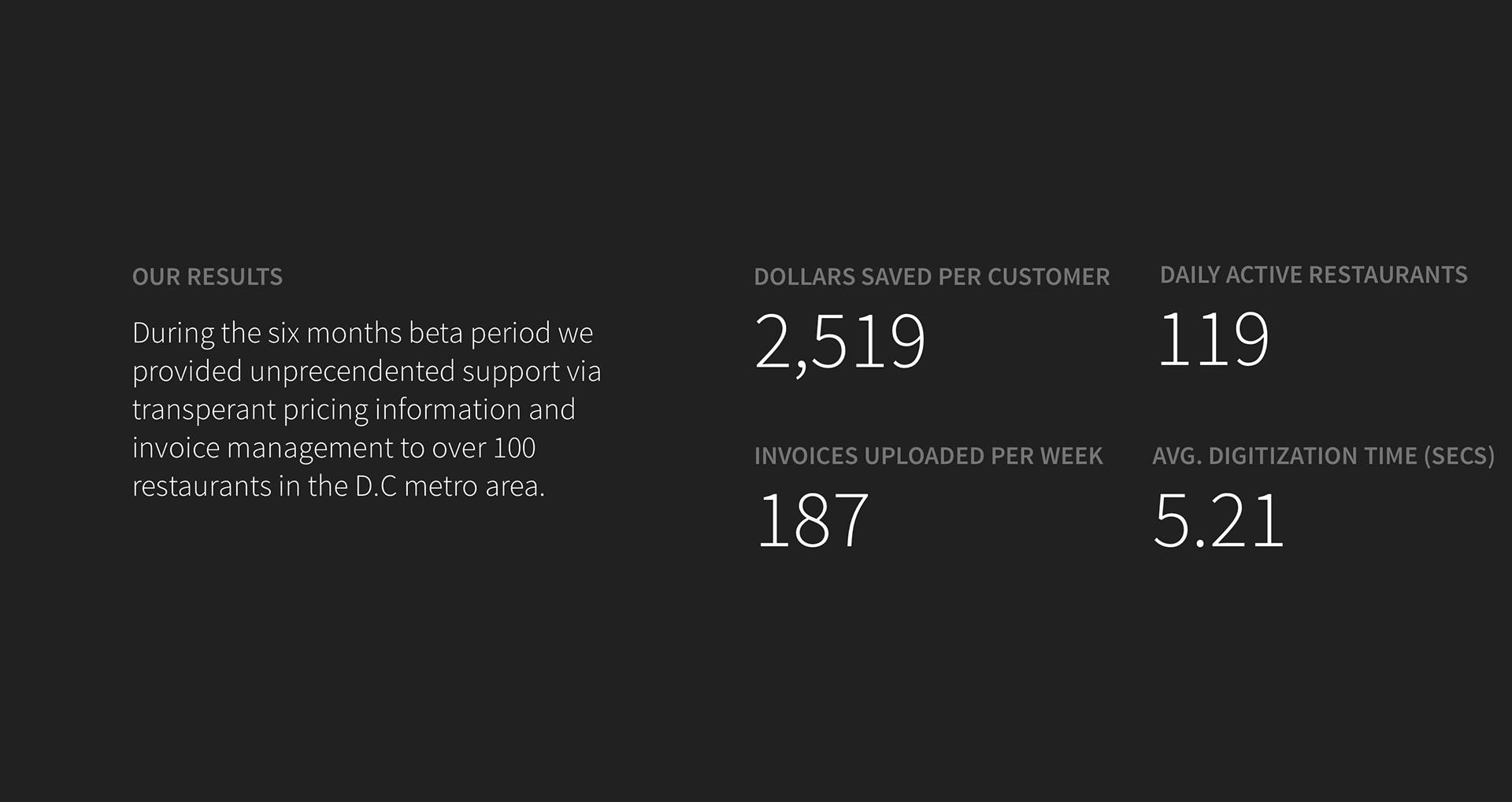 Valuable Lessons
a.
Designing For Trust Is Challenging
- Small restaurant owners operate on trust. Although we were able to reverse engineering and showcase that a restaurant will be able to save a few dollars by switching their vendor, most restaurants weren't doing that. They said even if they were charged a few extra dollars they would prefer operating with a vendor they've established a relationship.
b.
Designers Are Connecting Tissues
 - As designers, we speak about empathy and consider ourselves to be ambassadors of the user. But I realized that our role is much greater, we are responsible for not only owning the customer relationship but also responsible for facilitating that knowledge across the company be it through sketches, snippets etc. This is how a team can achieve alignment and share a common vision.